From Kyle's appearance in All New Atom #15 (which, from an editor's blurb in the issue, takes place "after the events of Green Lantern #26 and concurrent with events in Countdown #33!") :
The first page: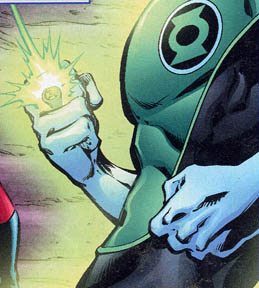 It looks rather like the standard GL ring, the same kind Hal and the others wear.
The fourth page: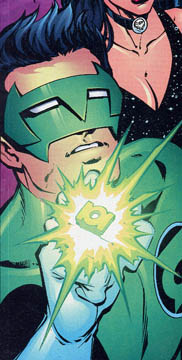 Here it looks exactly like Kyle's old ring.
What's the deal?