signed up so I could get some feedback on these. I have been making custom transformers for a while but don't seem to be very good at it. Since I have really gotten into GL I decided to give it a whirl and love it!
First off is my attempt at Isamot Kol. He is made of naut ke loi body, low/maash hands, tail from the new spiderman movie's Lizard, and the head from a jurassic park raptor. Slightly repainted the body to add his black shoulder stripes and added a white collar. It looks kind of sloppy in the pics but it's actually pretty smooth. I think the different angles make it look off in the pics. I swapped the middle fingers so his ring would be on the correct hand.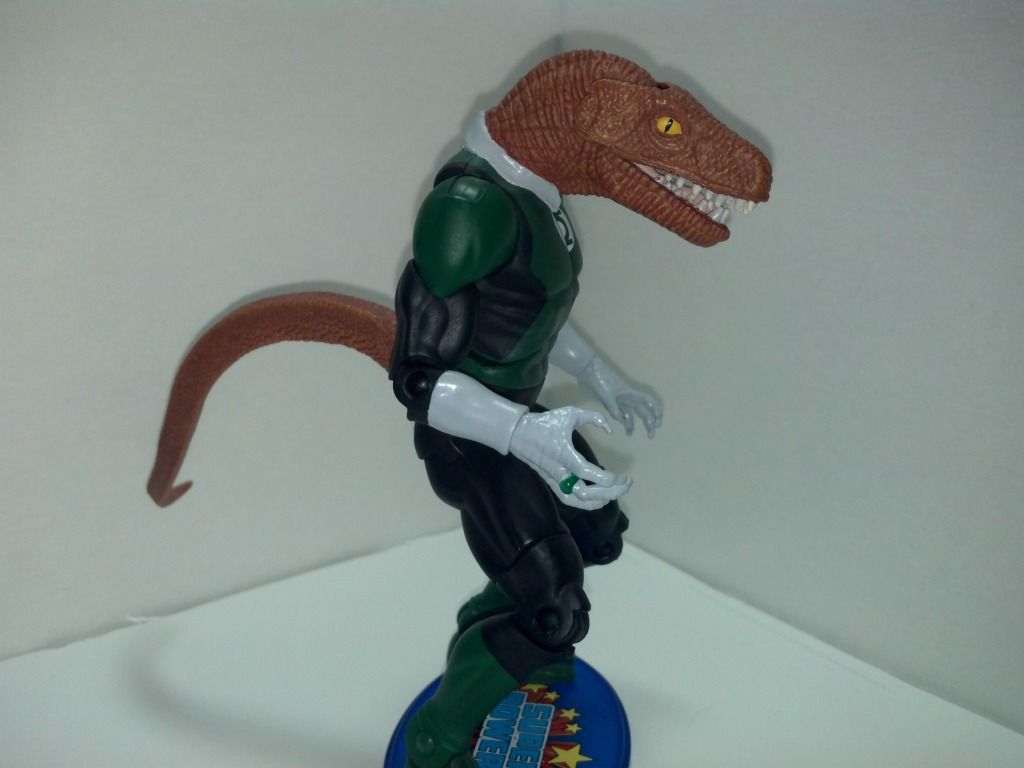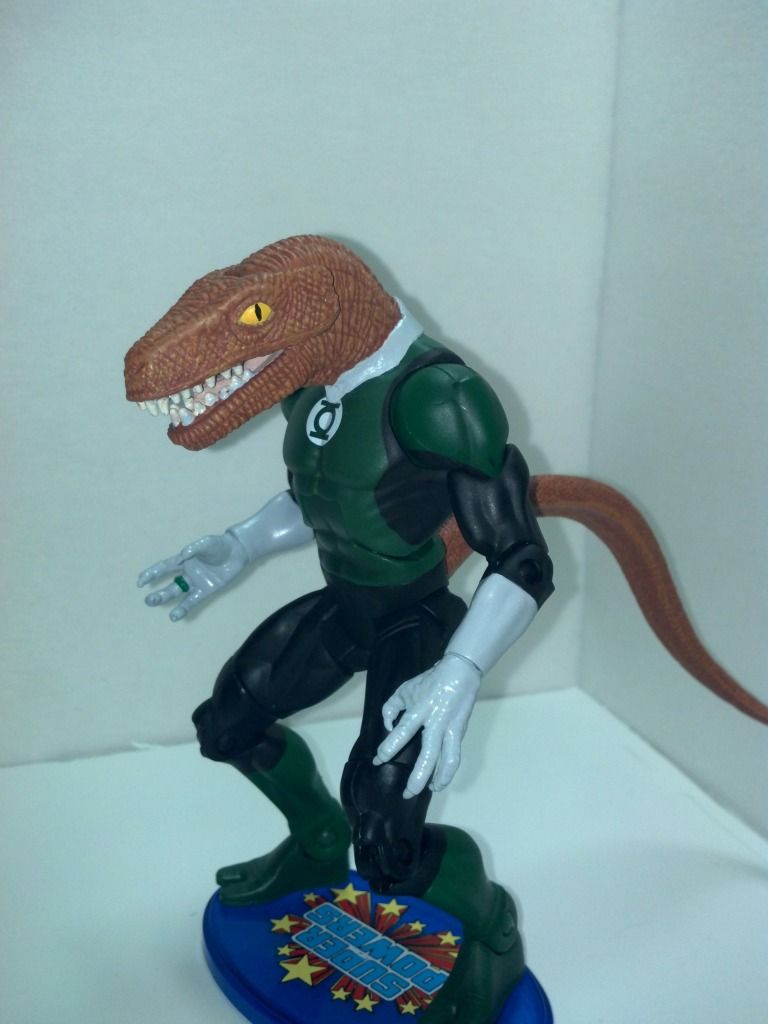 Next up is my rendition of Sinestro corps superboy prime. Still need to make a decent cape but other than that I am pleased with it. It is made of a low/maash body, with the infinite crisis superboy figure added. The head, forearms, and lower legs are from superboy prime. The yellow tubes were replaced with a cut up jelly bracelet since the originals were too short.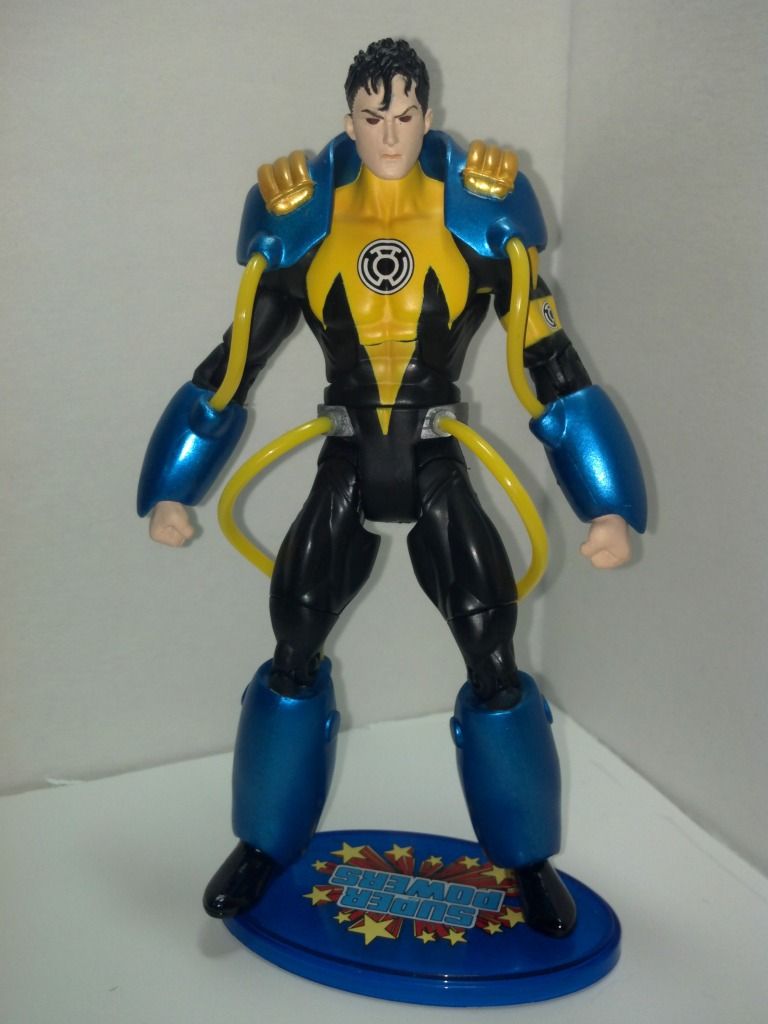 Next is 2 random Sinestro corps members. The goat headed guy was in 1 panel of the comic with Karu Sil, no idea what his name is. He is a low/mash body and hands, head from Skallox with the horns from matty Magog figure integrated into the head.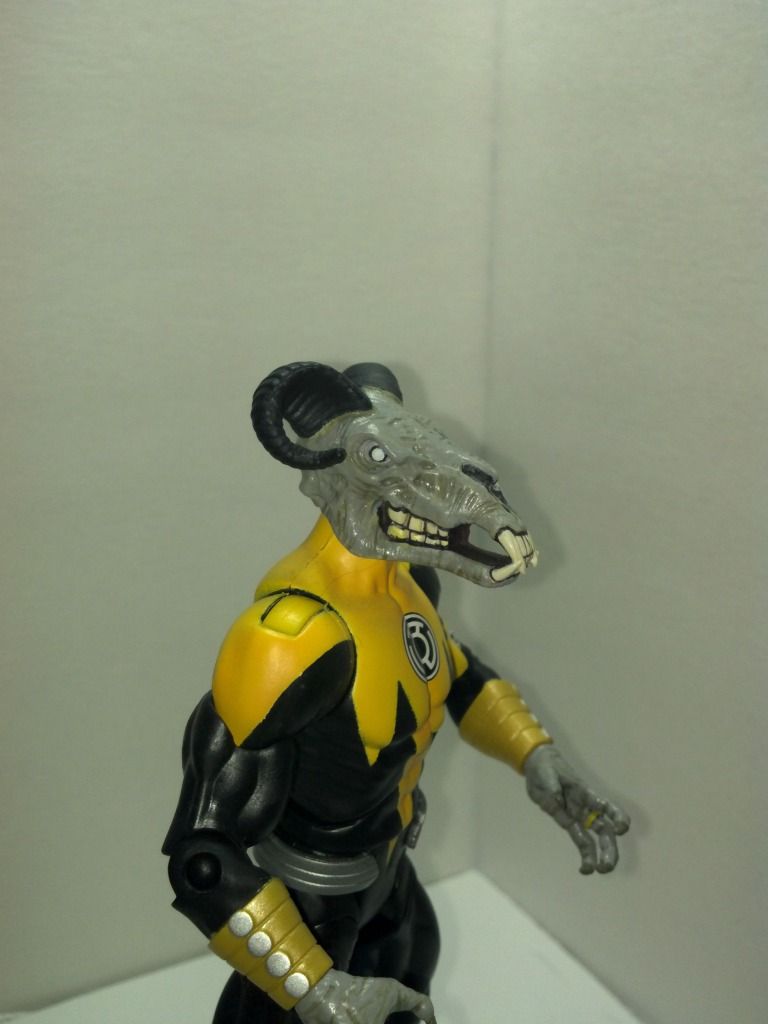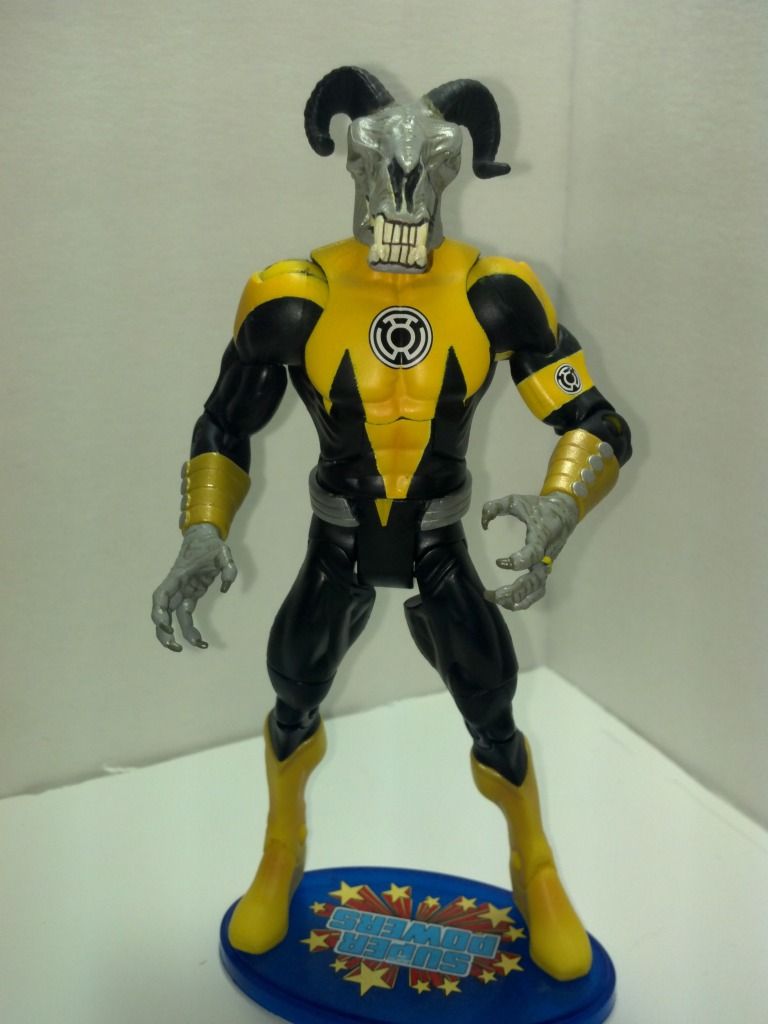 This guy is the latest Sinestro figure with the helmet from a final fantasy the spirits within toy, yellow cable from some random spawn figure, and an arm cannon from a transformers movie bumblebee. I was going for a kind of cyborg vibe with this 1. he has no name, I just melded a bunch of pieces together.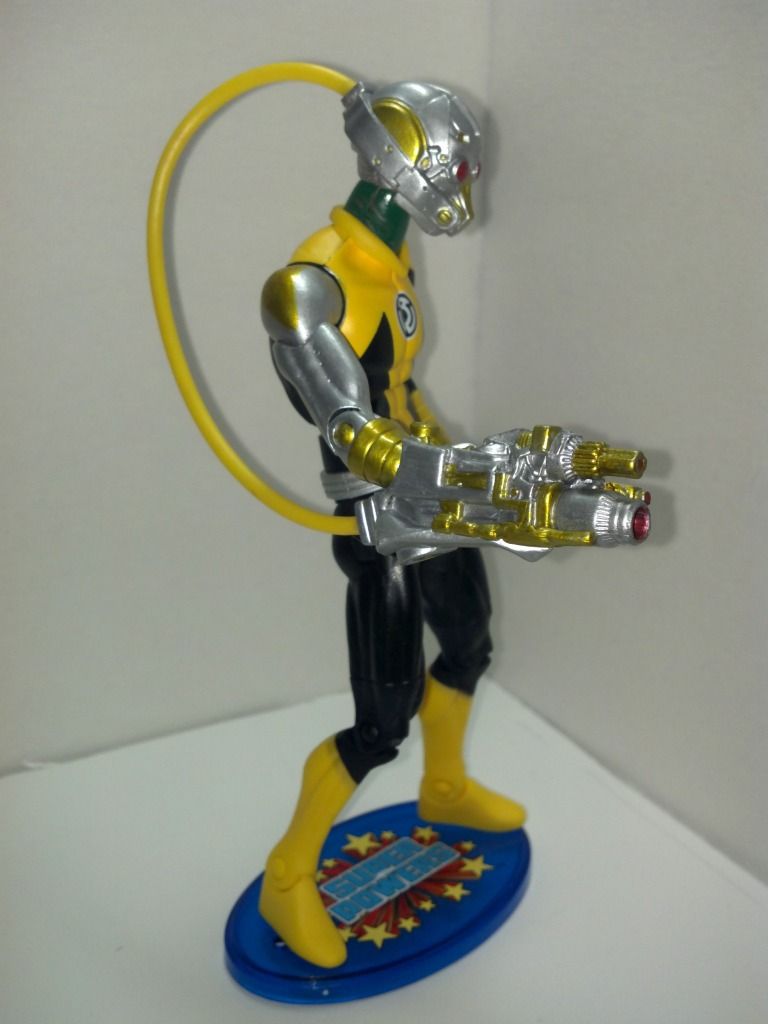 Next is red lantern Shark. Nothing special, just the shark head with the Nite-lik body/collar. Trying to find a couple little tanks I can put on his back to be filled with "blood".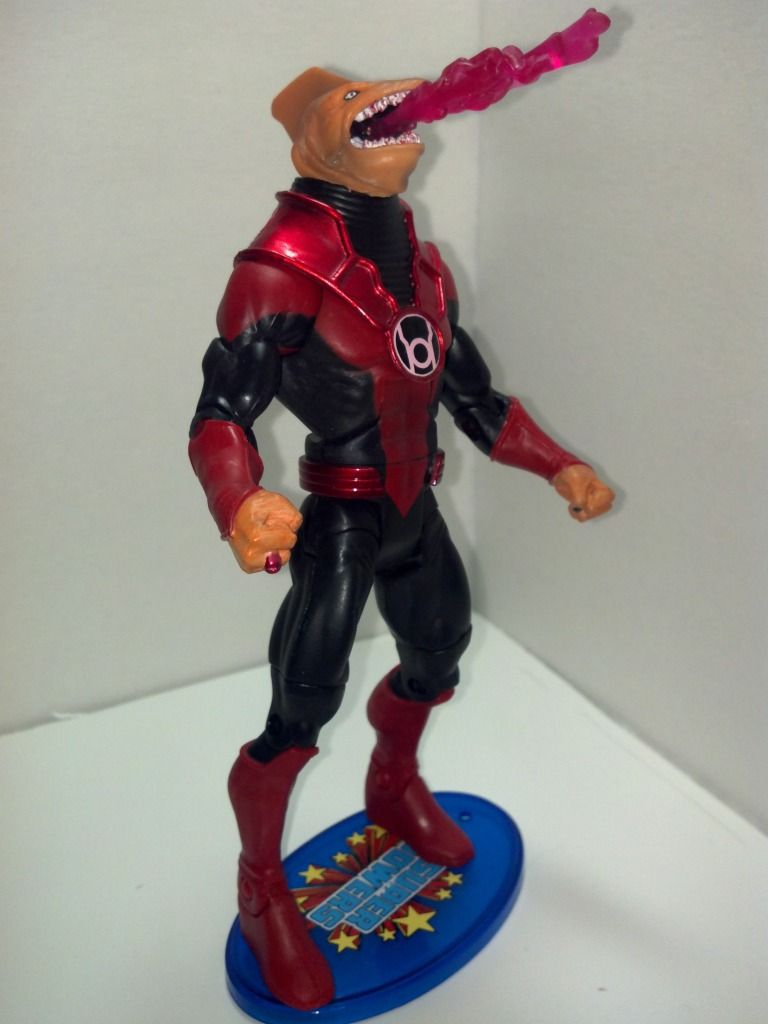 Last is my Hannu WIP. He is a move FF4 Thing with some sculpy work to the head/neck. He needs his whole lower half painted and touch ups on the torso from rubbing issues.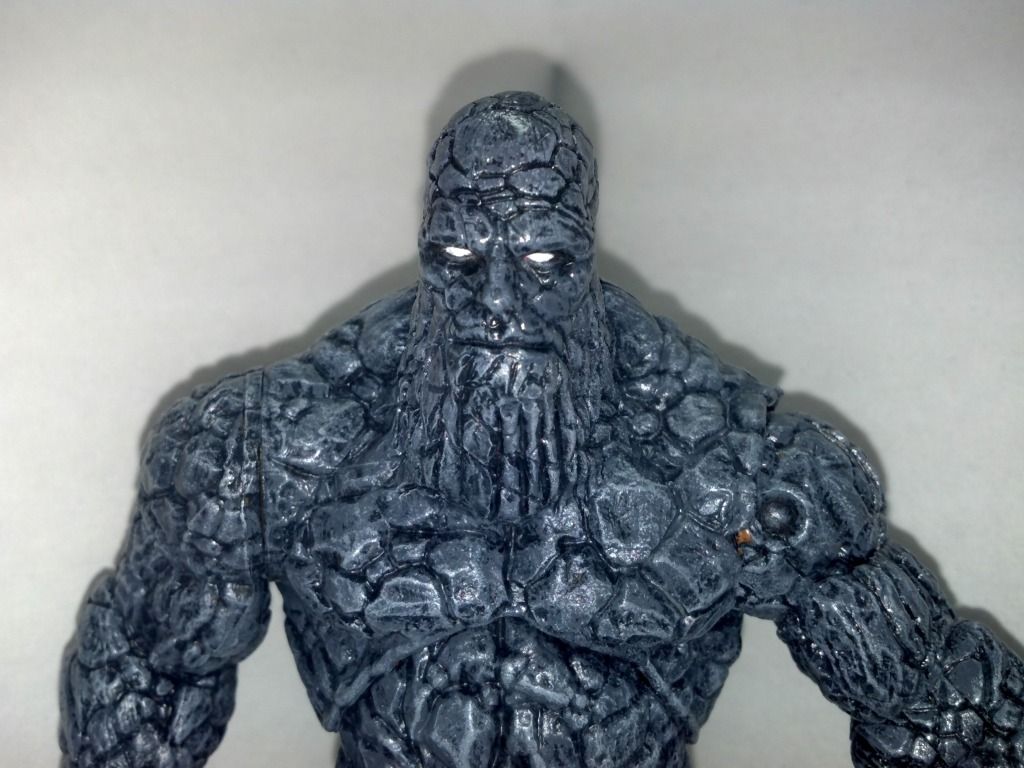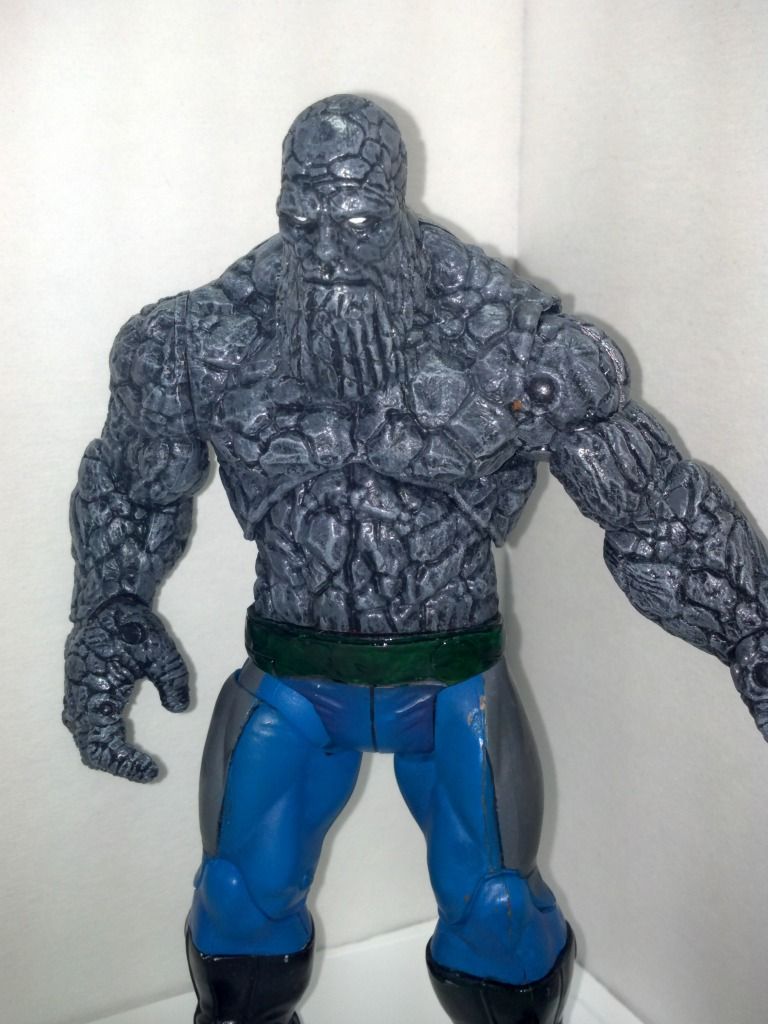 Thanks for looking