As the title says, here's a bit of my Deadpool collection, and I will probably post pics of other things as time goes on.
First up...Buttonpool! (complete set)
- I totally forgot I had these! They've just been sitting in my nightstand drawer buried beneath a metric ton of other crap. I'm glad that they still look okay (the cardboard backing, nonwithstanding) because I think these are hard to find nowadays.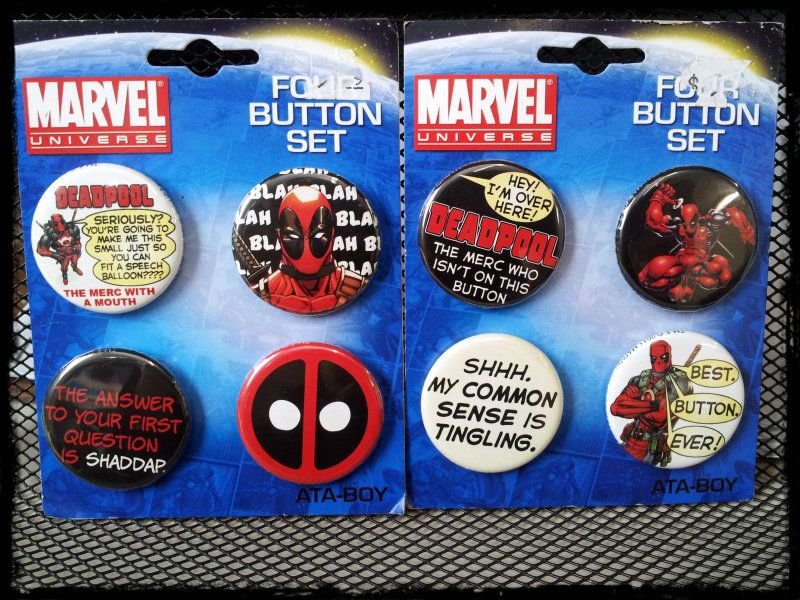 Second up: X-Force Deadpool!
- T'was one of my birthday presents last year and I love it to pieces.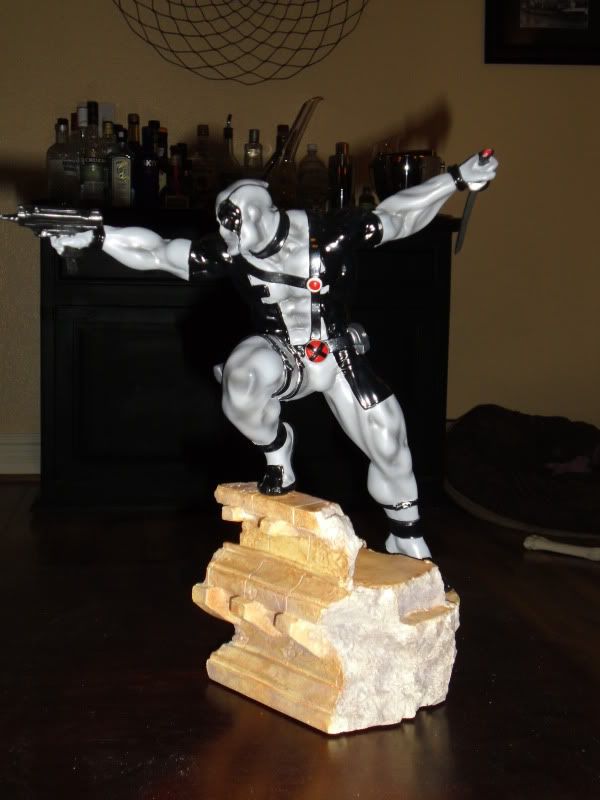 And finally (but not lastly by a long shot)...BirthdayLootpool!
- LOL. Lessee, I received a lot of Deadpool things amongst my birthday loot this year, included (as pictured) a Deadpool women's shirt, a Deadpool bank, a Deadpool Mighty Mugg, and all the Deadpool #1 issues variant covers for the new Marvel Now stuff.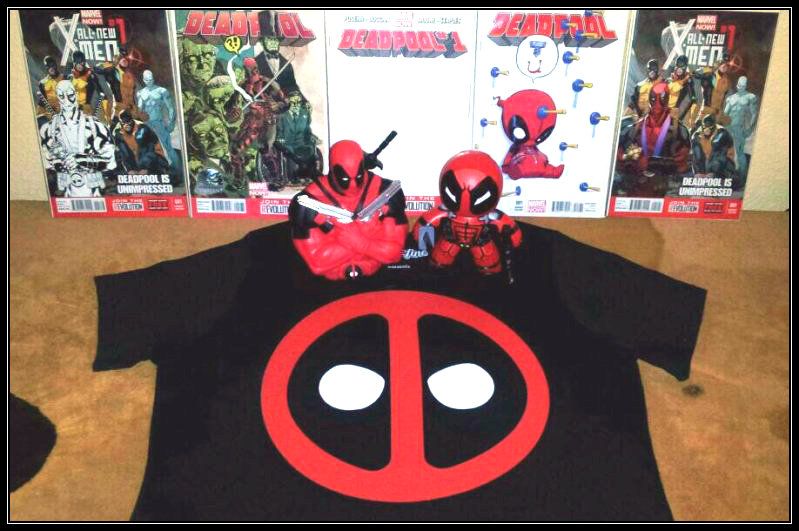 *basks in the Deadpool goodness*