Anodized Aluminum GL Rings! ^_^
Been a loooong time since I had a reason to post in this topic, but this one deserves posting! For the first time in many years, and for the first time EVER on eBay that I've ever seen, it is once again possible to get a
Green Lantern Corps Power Ring
made of ANODIZED ALUMINUM, for the ultimate wearable prop replica!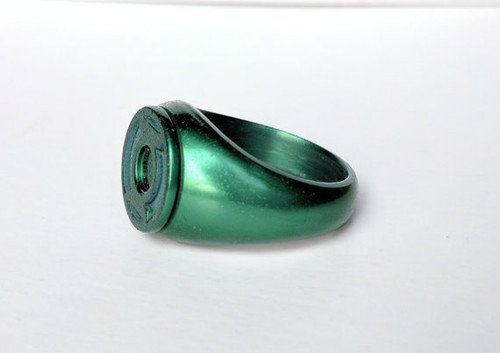 This also appears to be a new manufacturer, only the second ring-maker to ever use this material to make wearable
GL Power Rings
. The previous maker, "Megatron" on the Replica Props Forum, has only ever done 2-3 runs of his rings that were only made available to RPF Members, and although he's been planning another run for years, as far as I know, he's never gotten around to actually doing another one (I can't say for sure, as it's been 2-3 years since I was last a member of the RPF)!

This new ring-maker is also offering an option "Megatron" never did: Glow-in-the-Dark "crystals" in the face of the ring!
Now that I've ordered mine,
the Buy It Now Auction
shows 9 left in this listing. If you want one, click on that link and grab it while you can! Who knows how many years you'll have to wait for another opportunity, as this type of ring only seems to be offered by anyone about once every 5-10 years.