My brother in law and I are gonna start it up again. basically he owns a big ass printer which can print any size poster to your desire.
we just need to scan the actual cover or a page.... or you can scan the cover or page and email me the file. the poster would be printed on actual glossy poster paper....
to get an idea We made a poster of final crisis with hal jordan on it which can be seen below.
as far as prices- depends on the size of the poster obviously. If interested feel free to send me a p/m or just reply here
I posted the pic below as well, this was a poster he did for another person on here, months back....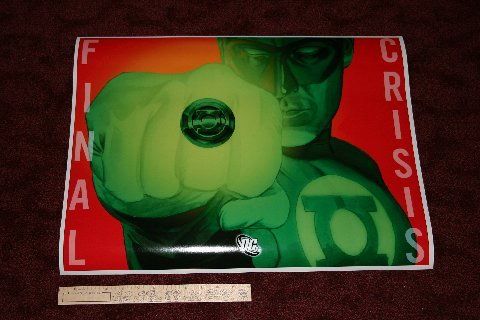 this one was just done in october of 2009
not photo on the glossy paper yet, but this is off of the scan he got and after it was fined tuned
when it was all said and done