Missing in Action (1984)
"We'll figure something out."
Big Trouble in Little China (1986)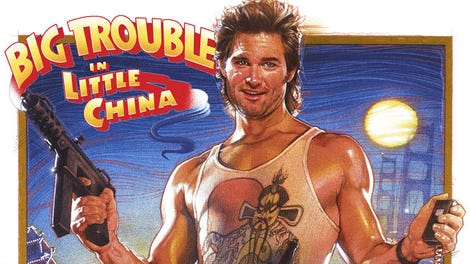 "We really shook the pillars of heaven, didn't we?"
The first was because I just finished watching the Ken Burns series on the Vietnam War (yeah, I watch some modern TV, when it's limited run like this) with the fam and wanted to watch a positive version on the POWs. The second is in honor of Carpenter's 70th birthday. I forgot that the two movies share an actor (James Hong).