TMNT VIDEO GAMES


KONAMI AND ULTRAGAMES'

See the official TMNT website's video game information here.
One of Konami's longest running video game series has been their Teenage Mutant Ninja Turtles series. Based in the cartoon TMNT universe, the series saw a total of eleven games on four different platforms. New games are now appearing on next generation platforms such as Playstation 2, Gamecube, and X-Box.
CHOOSE A CONSOLE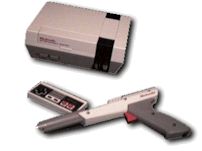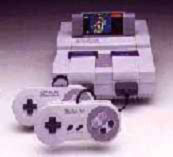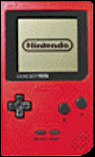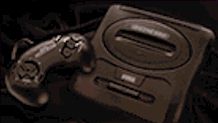 To see info on an emulator of the original arcade game, see the DTMNT emulator here.
To get a patch for Quake for TMNT skin (classic or cartoon), click here (30.6 kb). Click on link and save when prompted, or right click and save. To use the skin place it in your skin directory (usually "Quake/QW/Skins"). Then use GameSpy to choose and configure skins for multiplayer Quake.
To get a patch for Quake II for TMNT skin (from Ninja Turtles: The Next Mutation), click here.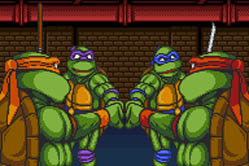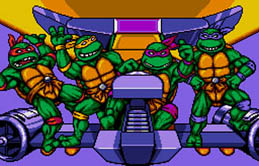 Playmates Interactive Entertainment was/is developing a new TMNT game, Teenage Mutant Ninja Turtles 3D, for a fifth platform, the Sony Playstation (or possibly the Nintendo 64). This twelfth installment will likely be based on the Ninja Turtles: The Next Mutation television series, as Playmates' toy division currently makes the NT:TNM line of toys. It now seems that, since PIE is not currently involved with Nintendo and is heavily involved in titles for the Sony Playstation, the new TMNT game will be brought to Playstation, not the Nintendo 64. It seems that for some time now, Playmates Interactive Entertainment has been defunct... and, as such, so has the TMNT 3D project. Click on the logo below to go to the PIE website (defunct, as is the company itself). Rocker Games had allegedly taken up the project, though to painfully limited avail.

As far as the 4-player arcade games go, there were two. The first, simply called Teenage Mutant Ninja Turtles, hit the Nintendo Entertainment System under the name TMNT II: The Arcade Game. It was adapted to 8-bit, but was given two new levels and bosses. The second arcade game, called TMNT II: Turtles in Time, was adapted to the Super Nintendo Entertainment System under the name TMNT IV: Turtles in Time.