Welcome to The Ninja Turtles Empire!


"I need a brew."
- Raphael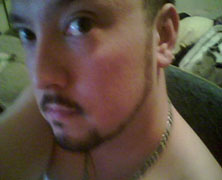 In July of 1997, this website (first called "The TMNT Newsletter," then later "The Ninja Turtles Newsletter") was put up as a guide to the Mirage/Image comics, fourth movie, and the Ninja Turtles: The Next Mutation TV series. The line had been drawn there. I then made the choice to make this website the most complete, most comprehensive Teenage Mutant Ninja Turtles website on the Net. In short, I intended to cover the entire TMNT Empire.
Andrew Modeen is the twenty-six year-old creator/maintainer of the Ninja Turtles Empire, a lifelong fan of the Turtles. He greatly looked forward to seeing them reclaimed the spotlight they enjoyed in the early 90s... and now, in 2007, with not one, but two ongoing comic series, a successful second cartoon (with subsequent toy line and even more Konami video games!), and the new CGI film, TMNT... now it seems that day has come.