Welcome to
sYLeNt's AsYLuM!
It's the blog page that has BIG things poppin'... little things stoppin'. So sit back, relax and enjoy the view cause I got blogs BETTER than YOU...
"BALLIN'!!"

The AVN: Adult Entertainment Expo
---
The location: Las Vegas, Nevada. The city of sin. The place where even the most pathetic can get laid with minimal effort.

Any full-blooded hetrosexual man MUST attend this convention at least ONCE in their lifetime to say they've REALLY lived. I've gotta' say that this is in my all-time top 5 of best 'Guy's Night Out' weekends I've ever had. I got the chance to meet some of my favorite *ahem* actresses and quite few hotties that I had never heard of. I had the pleasure of meeting:
Tera Patrick at club Lavo.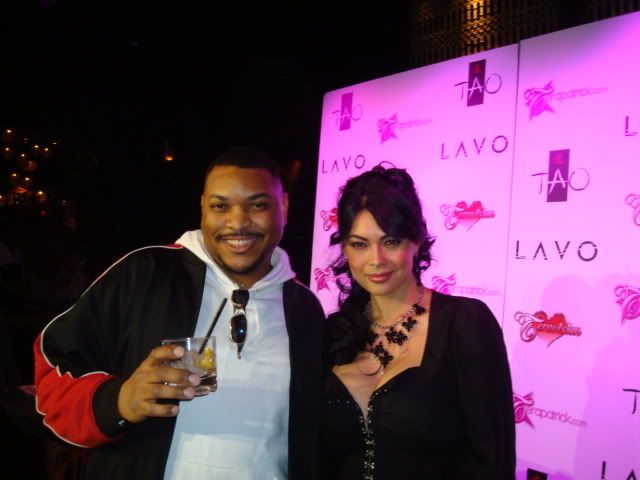 We got to meet her and take a pic. The package included a DVD (which kind of sucked) and a free drink so the $20 was well worth it!
Asa Akira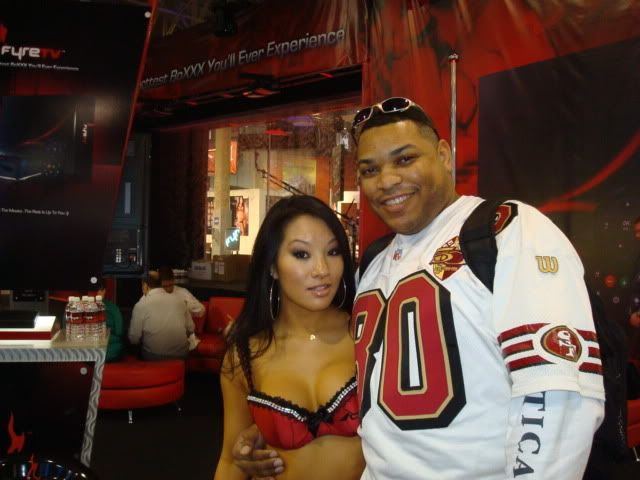 Sasha Grey- She gave me a hard time because I'm a Niners fan. She like the Bears.
Brianna Banks- She was a sweetheart!
Lisa Ann- The GREAT Sarah Palin?

Katsuni
Madison Scott
I'm still pissed that I missed the lovely Daisy Marie. My friend found her and got a snapshot with her. Lucky bastard! I was a smidge disappointed that my absolute favorite star Jenna Haze wasn't in attendance. Still, I got to take pics with Jada Fire, Megan Malone and a few other well-known stars.
In addition to meeting the stars, all kinds of goodies were given away: hats, t-shirts, promo dvd's, Video game demos and toys (Yeah, THOSE kinds of toys). We walked away with a backpack FULL of FREE merchandise! Additionally, I had over 30 SIGNED photographs! The best part was ALL the signings were absolutely FREE! In addition, we got passes to get into the clubs for free with free drinks! Speaking of the clubs, if you ever go to ONE strip club in Vegas, you MUST go to Sapphire.
It's literally two floors of absolute heaven.
For the entire album of photos, you can check
THIS
out. I would LOVE to go again, but I'm not sure my lady will let me, especially after I told her about some chick that walked up, hugged and kissed me because I was wearing a 49ers jersey.

If you decide to go next year, I can guarantee that it will be one of the best times you've ever had.
Views
4963
Comments
4
Comments